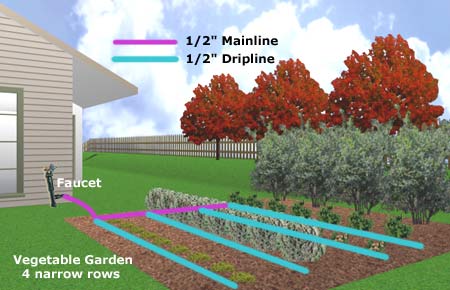 Here is a graphic example of a simple drip irrigation circuit. In this case, it is for a vegetable garden with 4 narrow rows.
1/2" Tubing mainline goes from the faucet to the near corner of the garden and then turns across the near width of the garden.
Each row is served by a single dripline. If the rows were wider, two or more driplines would be required at each row.